3D|CORE™ SHEETS are the ideal basis for lightweight, durable and highly compressive sandwich constructions. The core is formed by our high-performance foam cores. With the help of the reinforcement structures HX, RB and DT, the mechanical properties of the composite component can be optimized.
Whether plane or curved components, 3D|CORE™ SHEETS are suitable for almost any shape.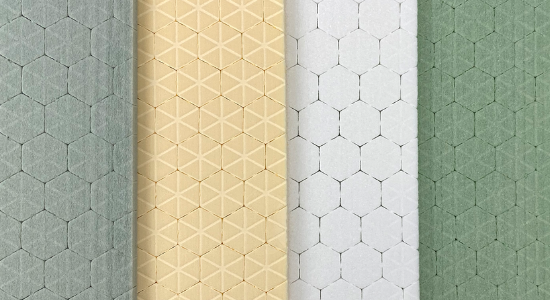 Advantages in the production process:
Shortened production time: Due to the high flexibility and easy handling, the SHEETS can be quickly inserted into a mould.
Ideal impregnation: The already integrated flow aid guarantees optimal filling of the component with a synthetic resin.
Production reliability: the integrated flow aid prevents an exothermic reaction within the component, as there is no massive resin build-up.
Material savings: No further flow aid is required. This saves you the cost of the flow aid as well as the cost of the additional resin.
For further information on available thicknesses and dimensions, please refer to the product overview in our download area.
RELATED AREAS OF APPLICATION: