The company building in Herford
In one part of this building ESC grew from start-up approach to successful business.
New production building 2014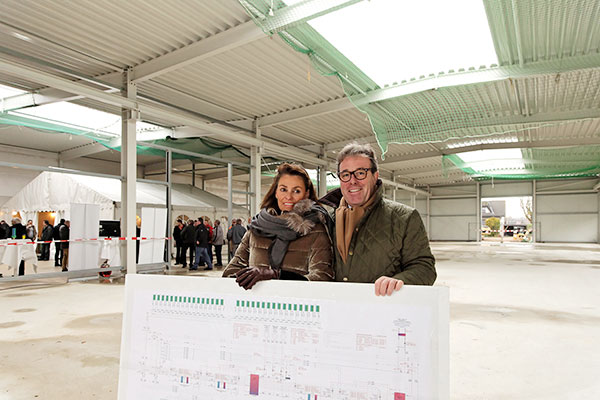 November 22, 2013: Kerstin and Fritz M. Streuber are happy to open the shell construction of the new production hall adjacent to the founding location in Herford.
In July 2014 the removal starts with the administration and office workplaces. The production machines will follow little by little.

The Herford architect Wolfgang Pollmeier (Plan Construction Group psp) planned the new building. After only five months of construction the topping was celebrated.
On 5000 sqm plot a production hall with attached storage and additional office space emerged. When planning the new building high value was placed on sustainability and innovative energy concepts. So a ice storage was built with the latest technology, for example, for self-sufficient energy supply.
With the spatial expansion 3D|CORE™ provides the course for a successful future. The increasing demand can be met with new production capacities, including a sample exhibition, which is in preparation.