You want to improve an existing product (re-design) or have already put an idea on paper?
Our engineering team supports you from the very beginning of your idea, through the entire production chain to your final composite component. To enable an optimal design of your components, we analyze your planned lay-up, the product design, as well as your requirements and wishes.
Determination and testing of the technical properties
Our specially developed 3D|Calculator calculates the technical properties of the composite component and simulates load cases to improve future performance. These include the three- and four-point bending test, as well as the cantilever beam to determine the bending moment. To validate our calculations, prototypes are produced in our technical centre, which then undergo extensive testing in our certified test laboratory.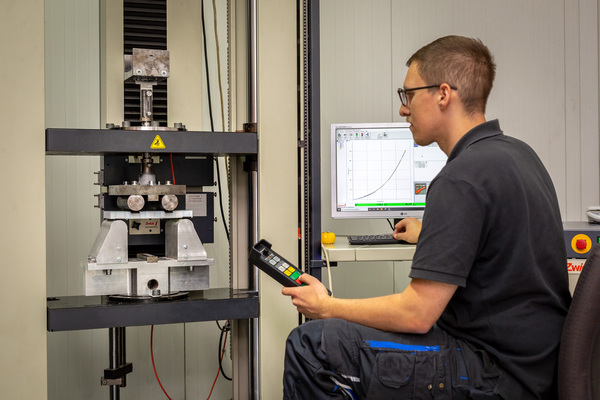 Material savings
We pay special attention to the subsequent material and energy consumption in production, as well as to the use of sustainable composite materials. With the help of an efficiency calculation, we can provide you with a preliminary estimate of the possible savings and improvements. To ensure a fast time-to-market and an optimal material consumption of the 3D|CORETM foam cores and surface layers, we create cutting data which can be used to produce assembly kits for prototypes or serial components. It also allows you to speed up the production process and additionally minimizes your waste and shipping costs.
Your benefits
With the help of our optimized lightweight construction technology, we actively contribute to you being able to produce sustainable and cost-effective composite components faster than your competitors. You save time in product development, receive a lightweight component and the consumption of additional consumables is drastically reduced. In addition, we support you in the integration of our lightweight technology into your production.
Based on our extensive and long-standing know-how, we offer additional training and support you, among other things, in the certification of fire protection certificates.