Lightweight solutions have become much more important for designers and architects. Lightweight materials are easier to assemble and reduce the cost of construction and product solutions. For users, lightweight construction results in additional flexibility, maximization of usable space, and faster construction progress. A main argument for lightweight construction is also the saving of raw materials. 3D|CORE™ products are particularly resource- and energy-efficient and actively counteract unnecessary material consumption.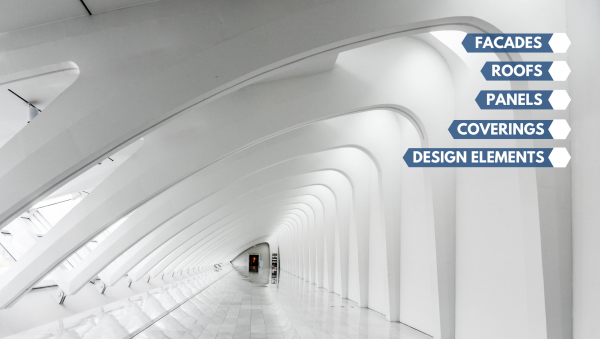 Areas of Application:
Facades
Roofs
Panels
Coverings
Design elements
3D|CORE™ products enable the construction of complex architectural designs with high stability and long durability. The high flexibility and unique structures of 3D|CORE™ foam cores allow you to create fascinating visual effects. The products can be used both indoors and outdoors and are characterized by high weather resistance.
Significant Benefits:
Weight savings
Maximum design freedom
Strength & stability
High bending & impact strength
No rotting
Easy processing
High weather resistance
Good insulation properties
Our planning engineers will provide you with their expertise for your next project at any time.
Send us your construction plan - we will be happy to advise you and help you with our know-how and many years of experience.