WITH LIGHTNESS TO PEAK PERFORMANCE
Sports equipment designed to withstand intense loads and achieve peak performance requires structural reinforcement that does not come at the expense of its own weight. 3D|CORE™ products offer advantages for a wide range of demanding sports applications. They can be used to produce particularly lightweight, high-strength, durable components that are resistant to bending. Sports in and on the water in particular benefit from the fact that the closed-cell 3D|CORE™ foam cores do not absorb water.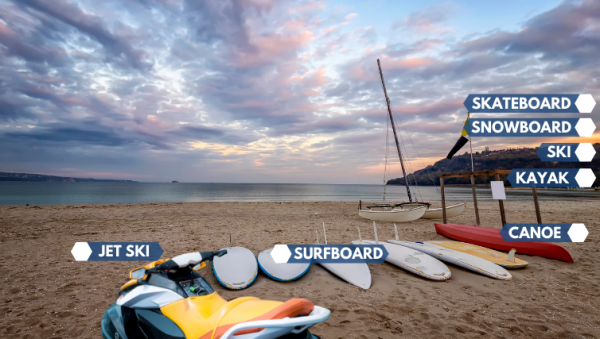 Areas of Application:
Skateboards
Surfboards
Kiteboards
Snowboards
Ski
Canoes & Kayaks
Jet Ski
With our wide range of different thicknesses and core materials, we leave no application area behind. The Fix-in-place™ ASSEMBLY KITS enable immense time savings in your production, guarantee optimal material use and additionally improve your CO₂ balance. Furthermore, components with fascinating visual effects can be achieved with the unique 3D|CORE™ structure.
Significant Benefits:
Weight savings
Maximum design freedom with integrated unique selling point
Strength & stability
Homogeneity
No water absorption
Less porosity
High bending & impact strength
No rotting
Easy processing
Our planning engineers will provide you with their expertise for your next project at any time.
Send us your construction plan - we will be happy to advise you and help you with our know-how and many years of experience.