LOAD MORE WITH EASE!
The advantages of lightweight transporters are clear to see: compared to conventional vehicles, they impress with an enormous payload increase thanks to their low weight and can thus carry significantly more freight. They are also indispensable for reducing the CO2 footprint of a transport operation, as the weight advantages are clearly noticeable in fuel consumption. If empty runs cannot be avoided, this aspect also plays a key role in terms of cost benefits.
The biggest challenge in road haulage is to reduce the weight of a transport vehicle without the weight reduction having a negative impact on rigidity. We solve this challenge easily, as we achieve maximum payload for your transport by using our weight-optimized 3D|CORE™ core materials.
Because for us, the lower the weight of a vehicle, the greater the payload while maintaining the same driving performance and stability.
The 3D|CORE™ lightweight solution for transport vehicles is composed of materials that perfectly combine mobility, lightness and sustainability.
Our products are used to create versatile components for vans, commercial vehicles, special vehicles, buses, motor homes, as well as trucks and their trailers. In order to produce particularly lightweight and energy-efficient vehicles, our materials are suitable for use in the interior and exterior. These include the bonnet, underbody protection, side and roof elements, seat shells, interior fittings and, in particular, floorings.
3D|CORE™ CONSTRUCTION BOARDS
Our 3D|CORE™ construction boards are the ideal replacement for plywood in the floor of loading areas and for flat metal vehicle elements. The boards consist of a 3D|CORE™ sandwich construction filled with an epoxy resin system to ensure excellent strengths, light weight and long-term form stability. The face sheets, among other things consisting of GRP, can then be coated and printed in a variety of ways. The construction boards can be individually assembled according to your requirements in terms of core thickness, face layer and fire protection class. You then receive an ultra-lightweight, ready-to-install composite component, which can be supplied including inserts on request.
In order to completely take over the production process for you, we supply the 3D|CORE™ construction boards not only as sheets according to your drawing, but also as millimeter-precise assembly kits including edge processing according to plan. Alternatively, our panels can also be reworked with common woodworking machines.
Due to our unique 3D|CORE™ structures, 3D|CORE™ construction boards impress with significantly better properties than other foam cores or wood. For example, they feature excellent weathering and vermin resistance, high tolerance accuracy, good acoustic properties, excellent strength and chemical resistance.
Significant advantages:
Energy efficiency: lighter vehicles require less energy
Cost savings: low operating costs due to reduced fuel consumption and low maintenance requirements
Customized: our construction boards are tailored to each customer's needs and are not off-the-shelf. Surface finish and face layers are customizable
Durability: unlike plywood, 3D|CORE™ will not rot and unlike metal, 3D|CORE™ will not rust
Excellent properties: excellent mechanical properties, high corrosion resistance and high stiffness for maximum payload
Time savings: the 3D|CORE™ construction boards are supplied pre-cutted and ready to install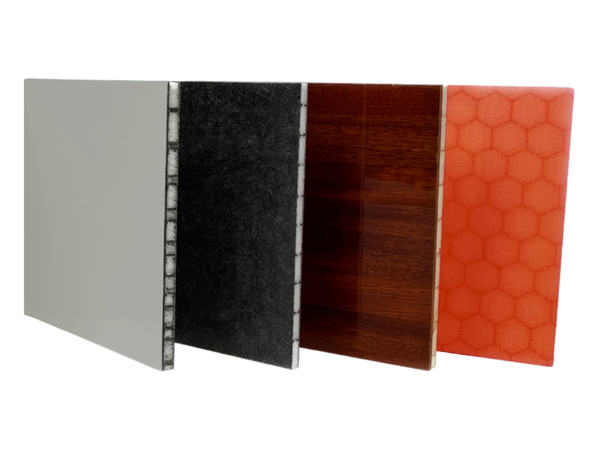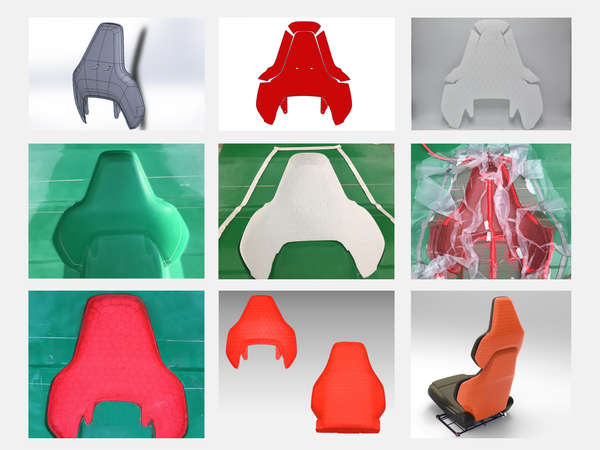 3D|CORE™ TRANSPORT ASSEMBLY KITS

Design your production efficiently, economically and sustainably with our optimized and customized high speed assembly kits. Your 3D|CORE™ ASSEMBLY KIT is created from your 2D or 3D drawing. To ensure the fastest possible component production, our assembly kits consist of both cut-to-size core material, as well as scrim and fabric cuttings.
From your drawing, to the cutting plan, to the finished kit.
We are also happy to optimize your existing kit.
50% 

weight reduction

40% less fibre

Low component volume
Excellent fatigue strength

High corrosion resistance

Excellent mechanical properties

Long service life & low maintenance costs
Savings in production time

Cutted

 fibres and foam cores

Reduced scrap

Sustainable & recyclable

Massive cost savings
Everything from a single source
We support you in all decisive phases of the value chain: from your idea to production.