Manufacturers and engineers of wound components will also have to deal with the issue of sustainability and weight saving in the near future, especially as the use of expensive materials is often chosen. The laminate plans usually include countless layers of glass or carbon fibre with high resin uptake to achieve the desired technical properties. This is exactly where 3D|CORE™ comes in.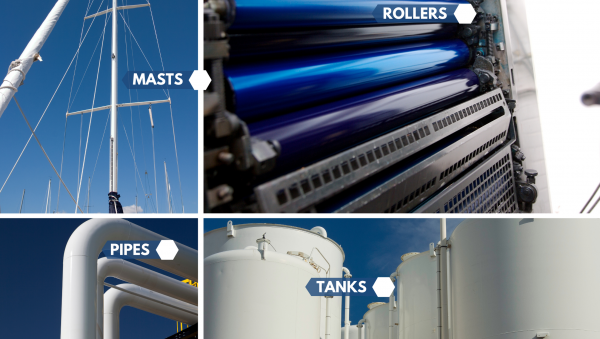 Areas of Application:
Pipes
Tanks
Sleeves
Rollers
Masts, booms and spars
3D|CORE™ TAPES are specially designed for the winding process and simplify the production of pipes, masts, rollers and tanks. They are made from our high-performance and closed-cell 3D|CORE™ PET GR foam cores and thus significantly increase the service life of your products, simplify handling in production and noticeably reduce your maintenance costs.
Significant Benefits:
Durability
High dimensional stability
Easy processing
No exothermic reaction
Shorter production times
High bending & impact strength
Significant weight savings
Excellent flexibility of the foam
3D|CORE™ is the alternative to sandwich structures with fleece and monolithic structures.
Our planning engineers will provide you with their expertise for your next project at any time.
Send us your construction plan - we will be happy to advise you and help you with our know-how and many years of experience.